Li Po Chun UWC of Hong Kong
3 March 2017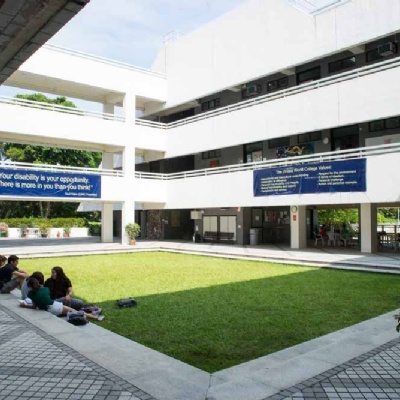 UWC LPC opened its doors for the first generation of students in September 1992, and was formally opened by HRH the Prince of Wales on 6 November 1992. It was the second UWC college in Asia.
Accordion Title
Accordion content
Three Unique Features
Quan Cai Program - Through its Quan Cai ('whole person development') program, students are given the responsibility to initiate and run projects and participate in local community service.
Chinese Culture - Located in a vibrant city which lies at the crossroads of Asia, students are given the opportunity to develop a deeper understanding of China and Asia through Project Week.
Location - The campus is located in a quiet and green haven of Hong Kong, surrounded by trees, mountains, and the beach, whilst simultaneously being only a short commute from the fast-paced skyscraper districts of the city.

In the Classroom
UWC LPC offers the International Baccalaureate Diploma Program (IBDP) curriculum. Alongside standard courses, UWC LPC offers Chinese, Mandarin, Spanish, French, Geography, Business Management, Political Studies, Environmental Systems and Societies, Theatre, Visual Arts.
Outside the Classroom
The "Quan Cai" ('whole person development') program is an integral part of the students' learning experience. More than 70 activities are offered, including sports teams, community support activities, and others that are affiliated or connected to groups or organisations in the wider community. Among the different components of the Quan Cai program emphasis is given to community service, raising students' awareness of the roles they can take in achieving peace and sustainability. The activities are mostly student-led and include:
Community Service (i.e. Coral Monitoring, Working with Domestic Workers)
Arts (i.e. Cooking for Healthy Lifestyle, Dragon Dance, Debate)
Physical Activities (i.e. kayaking, hiking, camping and rock climbing)
Campus Service (i.e First Aid group, Audio Visual team, Campus Ecologists, and Synergy magazine)
China Week and Project Week
Cultural Evenings
Educational Peace Programmes
Orientation Week
Campus and Facilities
UWC LPC is a 100% residential community. Students live in 4 residences on campus, each of them sharing a room with three other students. Whenever possible, rooms are composed of two second year and two first year students, two from Hong Kong and two from different overseas regions. All full-time teaching staff live on campus and are tutors. The tutors and the tutor groups are important lines of support providing guidance, a 'home away from home' atmosphere, a shoulder to cry in time of need and a group with whom to share good news. The campus also includes a sports hall, assembly hall, peace education centre, swimming pool, tennis court, basketball court, canteen, library, classrooms, and laboratories.
Geographic Setting
Situated in a beautiful setting in Ma On Shan, and overlooking the waters of Starfish Bay and Tolo Harbour, the school campus is less than 10 minutes' walk from Wu Kai Sha MTR station, making its location very convenient.
Admissions
Applicants with a Hong Kong Permanent ID Card or a dependent visa can apply through the UWC Scholarship Scheme to any of the 18 United World Colleges around the world, including UWC LPC, as in the case of any other UWC school or college. They can alternatively apply via the UWC Global Selection Programme. Applicants without a Hong Kong Permanent ID Card or dependent visa can apply via their UWC national committee or via the UWC Global Selection Programme. For more information about Li Po Chun UWC of Hong Kong, visit the website.
Contact Details
---
10 Lok Wo Sha Lane,
Sai Sha Road, Ma On Shan,
Sha Tin,
New Territories, Hong Kong